It was a cold winter morning, when a Good Samaritan looked out her window and saw something huddled up against the side of her house. She went outside to see what it was and found Nadirah.
It was obvious that she had been living outside for a long time and was in bad shape. She was skinny and had a gaping wound on her neck. If she had not been seen, she would have likely frozen to death. That is how Nadirah ended up at our shelter. On closer inspection we realized that the wound was from a collar that was embedded in her neck. We rushed Nadirah to the vet where she had surgery to remove it.
The collar was not the only issue Nadirah had to deal with. She was severely underweight, covered in fleas and FIV+. FIV stands for feline immunodeficiency virus. FIV typically causes a weakening of the cat's immune system. The odds were stacked against her but we knew we couldn't give up on her.
After surgery, Nadirah went to a foster home to recuperate. Finally, after 2 1/2 months, her neck had closed completely. A lot of medical intervention and home care gave this FIV+ girl a chance to heal faster. Nadirah also gained 1 1/2 pounds since being rescued from outside. At last, with her fur growing back, a full belly, complete range of motion in her neck and not feeling like she is being strangled, Nadirah could show her loving side.
Nadirah is back from foster care and ready to find her forever home. Because she is FIV+ she cannot live with another cat so she is currently living in my office.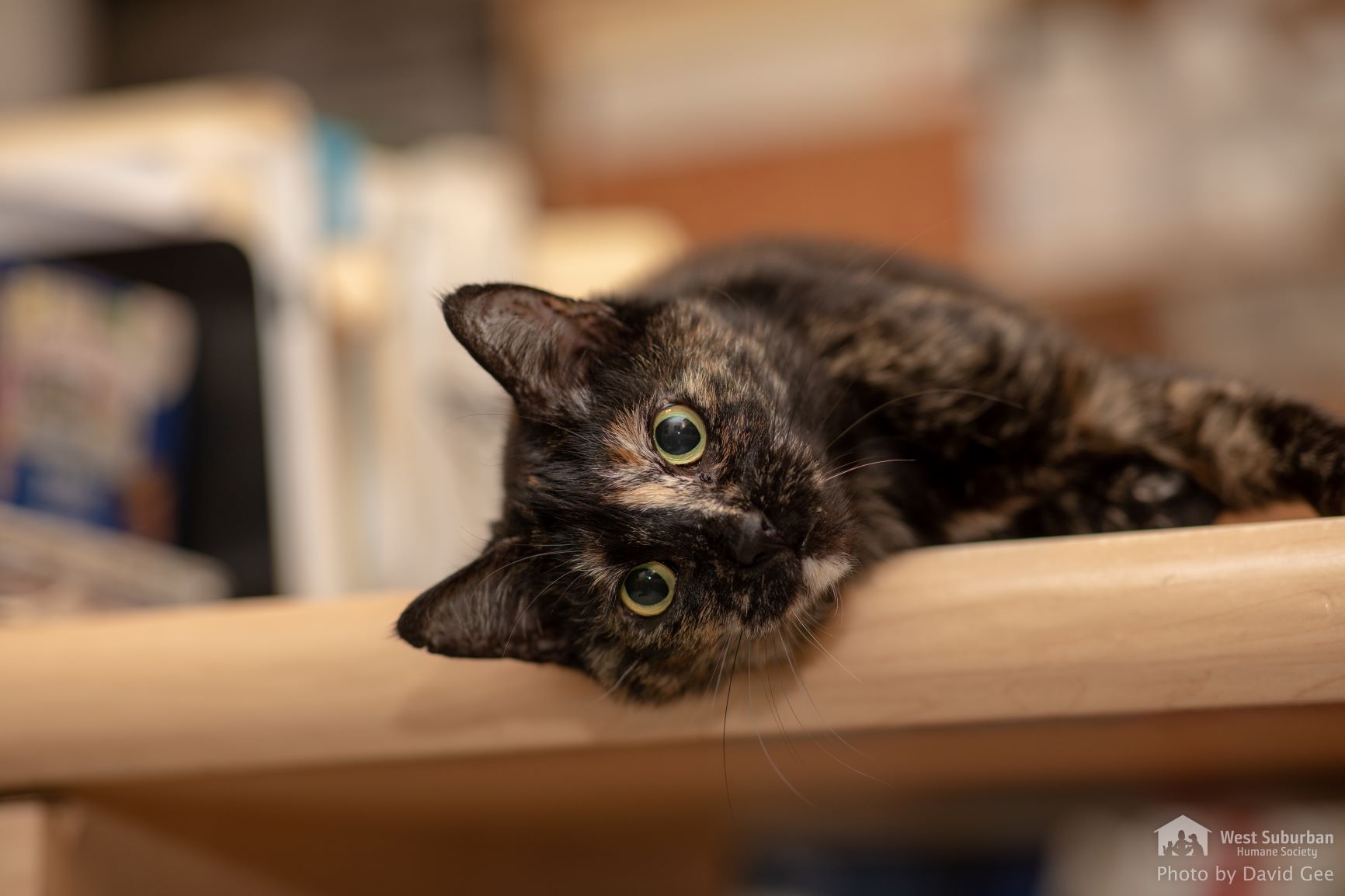 She is a huge cuddler and adores attention! She is also very playful and loves to bat around her toy mouse. She is such a great cat, I can't believe she hasn't been snatched up yet! I will miss her when she is adopted but she deserves to have a home of her very own. It would be great for her to have a home of her own for the holidays!
The story of Nadirah isn't new to us. In fact, most of the dogs and cats we help have issues and illness that most humane organizations would not be in a position to do anything about. Time and time again, animals come to us from people who say that we are their last resort. That no one else has the time, money or resources to make a difference, and save the life of the cat or dog in need.
We pride ourselves in helping animals who are less fortunate, who have been turned away, who have no other hope. We extend our resources and abilities to spare no expense or leave no stone unturned in our quest to rescue, rehabilitate and rehome these wonderful, needy animals in our community. Yes, this is expensive and time-consuming, but when you see the happiness of Nadirah playing or purring your lap, you know that it has all been worth it.
We exist to continue the amazing, life-changing work we do thanks to donations of support from people like you. For the last 46 years, West Suburban Humane Society has vowed to make a difference in animal welfare, and our community at large. Your support will help us reach our goals.
As we close the book on 2018, your contribution now will ensure we can help more animals like Nadirah in 2019!