When our rescue partners in Oklahoma contacted us about an older flat coated retriever that needed rescue we immediately said yes. One look into those beautiful brown eyes and we were hooked. Poor Sadie has been without a home for over 5 years. She was originally found as a stray In Oklahoma. She lived there for a few years and was transferred to another rescue in the Chicago area when space became available. That shelter kept her for about a year and then returned her because she needed training. The rescue in Oklahoma loved Sadie but wanted her to have the best chance of finding a home and that's where we came in.
When Sadie arrived, we took her to our vet for a checkup. She had skin allergies, a horrible ear infection and a urinary tract infection. She also has arthritis. We started her on a special diet for the allergies and medications to deal with the other issues. After a few weeks, Sadie was feeling better and was on the road to recovery. It was about that time that we noticed Sadie had several lumps on her legs and abdomen. The vet did needle aspirates of all of the lumps and one of them came back as a mast cell tumor. We could have given up on Sadie but that is not what we do. At West Suburban we are committed to making sure every animal get what they need to make them adoptable.
Sadie had the mast cell tumor removed and biopsied. The results came back with the best news possible. The tumor was a low grade, non-aggressive type of mast cell tumor. The margins were clean and adequate. Sadie's long term prognosis is good. She healed nicely and is now waiting to find her forever home.
Sadie will need to be on a special diet, medications and supplements for the rest of her life to take care of her allergies and arthritis. She will also need regular grooming . We know it is going to take a special person to take on a dog with ongoing medical issues. That is why we developed the Loving Angel Fund.
The Loving Angel Fund was developed in honor of our commitment to long term care and support of all animals saved by WSHS. The Loving Angel Fund will provide support and treatment for those animals afflicted with medical conditions that require long term care. In addition, the fund will provide support to those homeless animals that are in long term foster care as well as cost share funds for adoptable animals that require long term care.
Long term medical care for a single animal can cost thousands of dollars. Most animal welfare organizations do not have money in their budgets to help animals with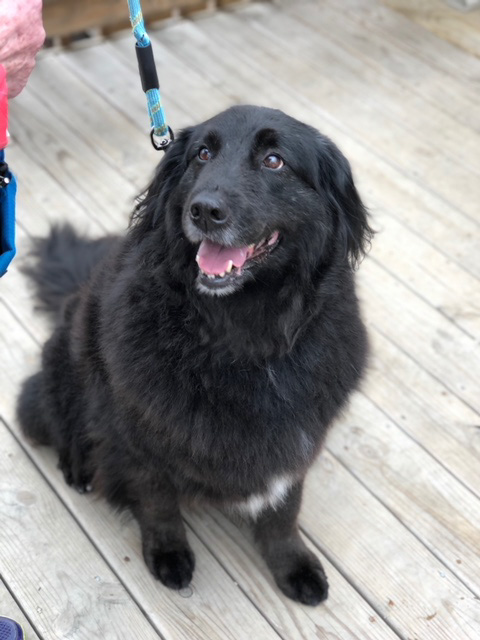 severe health issues, leading to those animals being euthanized. West Suburban has made it our mission to help those animals most in need. With the help of our generous supporters, we never have to turn away an animal.
It is our hope that someone will think Sadie is as special as we do and open their heart and home to her. With a donation to the Loving Angel Fund, you will allow us to provide assistance to Sadie's new owners and many others.
Even with everything she has been through, Sadie is a happy-go-lucky dog. She is a volunteer favorite and greets everyone with a tail that never stops wagging. We want Sadie to know the joy of living in a house and having a family to call her own. Please consider giving Sadie that precious gift.
If you are interested in Sadie, please contact our This email address is being protected from spambots. You need JavaScript enabled to view it.!