How Shania Got Her Groove Back - Adopted: June 2015
From Princess of the Kennel ...
Shania came to us as a one year old in July of 2011. In her former life she was living as a tie-out dog. Having broken free several times, she eventually ended up at Animal Control in Quincy, IL and luckily wound up on a transport up north to become a member of the WSHS kennel club.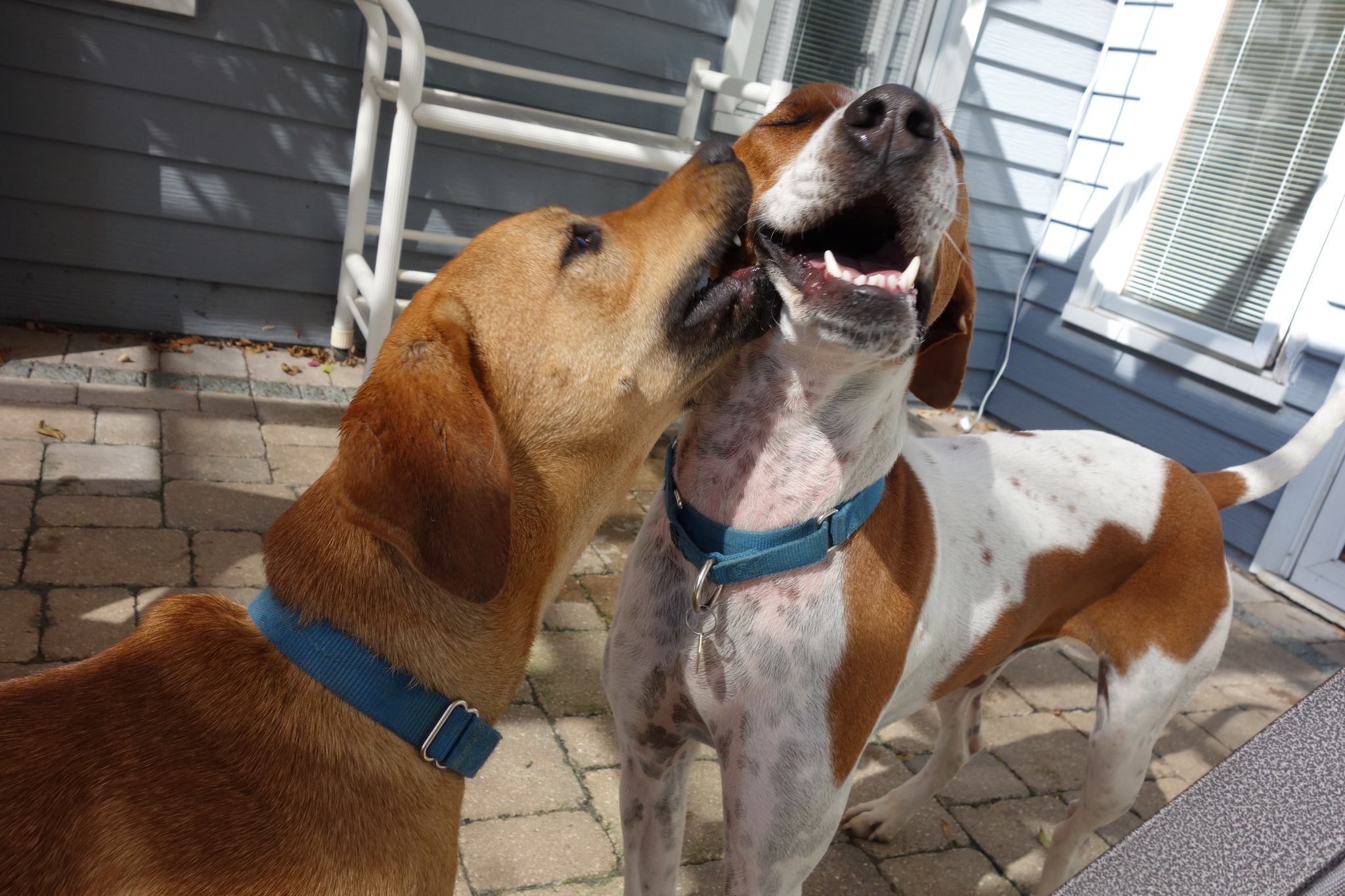 Smart as a whip, with a winning and outgoing personality, it was easy to fall under Shania's spell. She absolutely loved people and the volunteers adored her. She had the most amazingly beautiful hazel eyes and cultivated a favorite volunteer on every shift. As one volunteer noted "She made each one of us feel like we were her one an only".
For Shania, daily life at the shelter was not bad. After all, there was free room and board, healthcare, two squares a day, plus lots of treats, multiple opportunities for time outdoors, and of course, tons of love from the kennel volunteers. Shania's story is not sad really. She actually liked living at the shelter. She had a best buddy, Moses (another resident hound) and they would have special weekly lunch playdates at a volunteer's house. She loved playing in the kiddie pool and vehemently denied that she was the one who was occasionally peeing in it.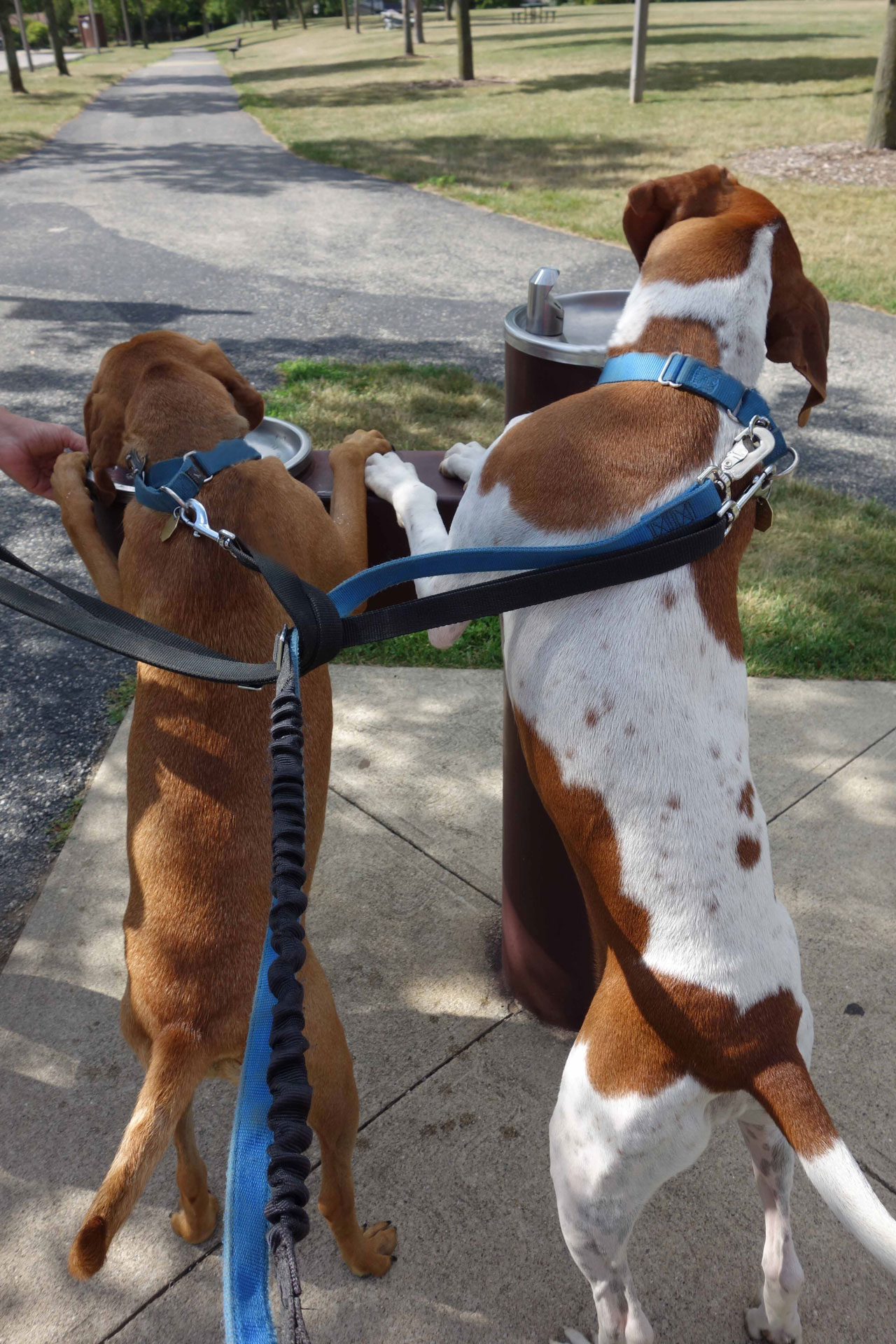 Because Shania was such a good girl she also got to go to lots of events to represent the shelter. She loved wearing sweaters and became quite recognizable in her favorite fleece (slightly tattered) leopard print jacket. When she made her TV debut as the "adoptable dog of the week" on a local morning show she was a huge hit and the hosts could not contain their laughter over this silly hound sporting her jacket so proudly.
On nights when Shania got "kitchen time" at the shelter, she would dig through the toy baskets to find the best ones and do her famous "fast paw" trick for cookies. But her absolute favorite thing to do on cold winter nights was to climb into a bin of doggie sweaters and snuggle in the soft pile. It was quite adorable since she was bigger than the bin, but that didn't stop her. And every night she insisted on her bedtime ritual wherein she would spin three times on her bed and wait to be completely tucked in (head and all) under warm, cozy blankets.
During her reign at WSHS, Shania did manage to get adopted (twice actually). Unfortunately, as bad luck would have it, she found her herself back with us until 2015…
To Queen of the Castle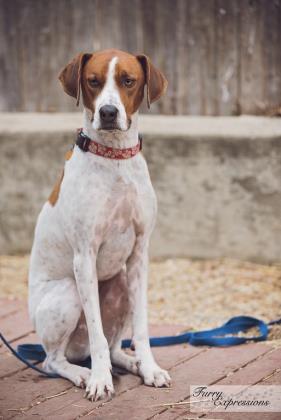 It was in June of 2015 that a gentleman named Jack adopted Shania and she finally found her true "one and only". She shares her home with two African Grey parrots named Dallas and Newton. Even though she finally had her own castle, Shania was not quite over the wanderlust of her youth. When Jack initially brought Shania home he had an issue with her collar and Shania, perhaps wanting to relive past escapades, took off running. Jack eventually caught up with her at the neighbor's house where she was happily playing with their two Bernese Mountain dogs. Shortly after that, she managed to get loose a second time and followed another neighbor into her house. Perhaps she just wanted to tour her new kingdom. Although he can laugh about it now, Jack doesn't take any chances. Shania's traveling adventures are now limited to family vacations in Michigan where major relaxation is the main event.
Shania now enjoys the quiet life filled with long walks in the forest preserve, squeaky toys, and a good game of tug-of-war. She has no lack of appetite and still enjoys her two squares a day and lots of good treats. The only thing that gets her riled up and barking these days are the pesky racoons sneaking through the yard at night. It is then you can hear Dallas and Newton telling their doggy sister "Be quiet Shania!".
Jack says that she really is a good dog and a gentle soul. He describes Shania as "majestic". Of course she is… she is a queen after all.